WORKING THROUGH THE RAGE
First of all, if you haven't ended the affair-end it now and show remorse. Second, in some cases you must be willing to break up with your partner to make up, using the Smart Heart approaches explained in Make Up, Don't Break Up. This is necessary if the adulterer shows no remorse, the affair continues, or you are being taken for granted or minimized. After you break up, you need to work together to repair the marriage and start anew.
Just like a brush with death that brings a will to live and a new outlook on life, a couple who breaks up to make up can create renewed commitment to one another and a strong will to work at the marriage. Couples who learn effective dialogue skills come away with greater camaraderie and improved ability to compromise, communicate, problem-solve, and negotiate due to the motivation this brush with death brings.
You must both be willing to validate the other's anger and understand the necessary verbal "dart throwing" that the betrayed spouse must do in order to discharge his or her rage in a healthy way to reach forgiveness. Paying penance may be necessary , like changing diapers for two months, or taking on some other responsibility to ease your partner's load.
The adulterer must be careful not to express anger toward the betrayed partner while he or she is in the midst of obsessing over the injustice of the affair, since this will short-circuit the process. If you are the adulterer, the more you listen now, the less you will have to listen later. If you don't validate and console, your betrayed partner's rage will escalate. his ranting and raving is a necessary step toward working through the pain and anguish...
---
If you would like help dealing with these or any issues, Dr. Bonnie is available for telephone or personal consultations and can be reached via mail, telephone or fax via the information listed below.

---
Dr. Bonnie Eaker-Weil
Adultery Expert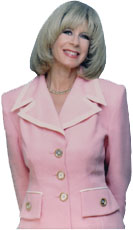 Dr. Bonnie Eaker-Weil, Ph.D. is one of America's best-known relationship experts and author of the books Make Up, Don't Break Up and Adultery, The Forgivable Sin. She has appeared on the Today show, Oprah!, A Current Affair, The View, Sally, Ricki Lake, Montel, Maury Povich, and Extra.
Her work has also been featured in Good Housekeeping, The New York Times, USA Today, Cosmopolitan, Ladies Home Journal, New Woman and Maxim.
Dr. Weil has a thriving practice in New York City, consults by phone all over the world, and is a distinguished lecturer and consultant. For more information regarding telephone relationship therapy sessions, personal appearances, lectures and seminars, she can be reached at:
Dr. Bonnie Eaker Weil

Tel (212) 606-3787
Fax (212) 213-0934